Nutrinovo are the clinical nutrition company with one aim at its core – to make 'simply innovative nutrition' available to patients through the health professionals that manage their care and support…
However, the nature of our innovative approach doesn't just stop at nutrition, with innovation playing a key role in the development of sustainable supply chain and product production solutions.
We recognise that this goal must be achieved in the most sustainable way, and are striving to ensure the greatest possible level of sustainability, across both our products and services. In doing so, we have set ourselves ambitious targets centred around the reduction and recyclability of materials used, whilst investing in both offsetting the energy used and supporting the preservation of our planet.
NOW
Become a carbon neutral business
Reduce packaging materials where possible
Enable and encourage product recycling
2025
Ensure all packaging creates the least environmental impact possible
All products produced to be carbon neutral
2030
Zero net emissions across all business activity
2030
Aim
Achieve zero net emissions across all business activity
2025
Aim
Full life cycle analysis review of each product packaging option to ensure that the most sustainable option is utilised
Nutrinovo staff switch to Electric Vehicles
All products to be produced as carbon neutral
2023
Aim
Reduce plastic from secondary packaging by ~50%
Utilise ready recycled materials within product packaging
September
ProSource 20 launched in a light weight, fully recyclable cup
2022
January
Sustainable promotional materials developed & distributed – recycled post it notes & compostable pens
June
Recyclable sample boxes produced using ready recycled card, with the removal of all inks
August
Working with My Carbon Plan, to become a "carbon neutral" business
"Best practice for product packaging recycling" - guidelines published
September
Roll out "Hospital Product Recycling Program" trial
Episode Launch date TBC
support and facilitation of a dietetic podcast episode educating health care professionals on sustainability within their practice
2021
May
Sample packs produced from recyclable cardboard and sustainable inks
October
Internal investigation initiated into improving the sustainability of Nutrinovo
2020
January
Switch to sustainable materials used to produce literature
March
HyFIBER launched in widely recyclable multi-serve bottles
2019
February
Switch to sustainable materials used to produce literature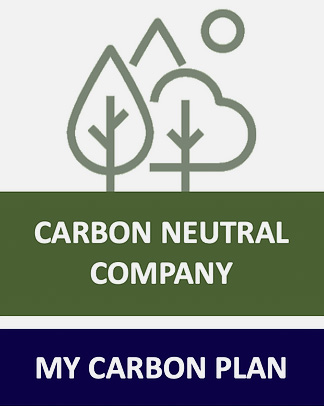 Carbon Neutral Promise
Our UK business activity is carbon neutral. This is provided by MyCarbon Plan the only not-for-profit organisation dedicated to carbon offset projects in the UK.