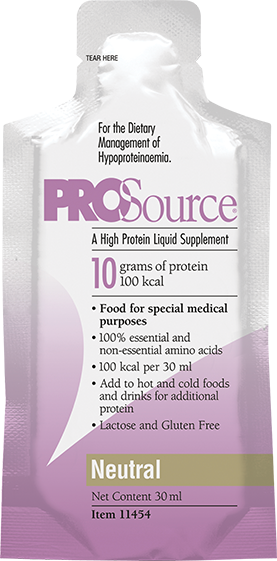 ProSource Liquid
ProSource Liquid is a unique, concentrated high protein & calorie supplement that contains 10g of protein and 100kcal in just 30ml of liquid! Available in three great tasting flavours – Orange Crème, Citrus Berry and Neutral. Presented in ready to use 30ml sachets, flavoured ProSource Liquid can be taken as a 'shot' or enjoyed as a drink; whilst ProSource Liquid neutral can be administered with a tube feed, or added directly to a patients meal, drink or sip feed – without any of the complications associated with powdered or higher volume sip feeds.
Click here to see which IDDSI level each Nutrinovo product is.
Product introduction video
Useful Downloads
A range of useful support material has been provided to assist you when using ProSource Liquid. Click on the links below to download each item in PDF format.